Prima Donna®, Elaeocarpus
Description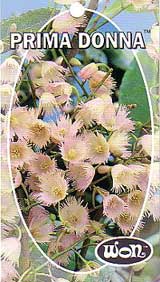 Prima Donna® is a hardy, small growing Australian native tree, growing to an approximate height of 6m and a width of 2m.. It bears masses of pink ballerina skirt-like flowers late spring/early summer. The dense foliage is an attractive bronze green when young, maturing to a deep green.
Plant Useage
Feature tree for small area and also makes an excellent street and parkland tree.
Growing Conditions
Plant in full sun to part shade, in well-drained soil and keep moist.
Plant Care
Prune to shape at any time. Mulching helps promote growth.